NewZealand is an island nation in the southwestern Pacific Ocean. The country's varied topography and its sharp mountain peaks, such as the Southern Alps, owe much to the tectonic uplift of land and volcanic eruptions. New Zealand's capital city is Wellington, while its most populous city is Auckland. There are many fancinating places which is attract a great deal of tourists annually. There are the 3 most Beautiful Landscapes in NewZealand.
1. Milford Sound
Milford Sound is a fiord in the south west of New Zealand's South Island within Fiordland National Park, Piopiotahi Marine Reserve, and the Te Wahipounamu World Heritage site. It has been judged the world's top travel destination in an international survey (the 2008 Travelers' Choice Destinations Awards by TripAdvisor)and is acclaimed as New Zealand's most famous tourist destination. Rudyard Kipling had previously called it the eighth Wonder of the World.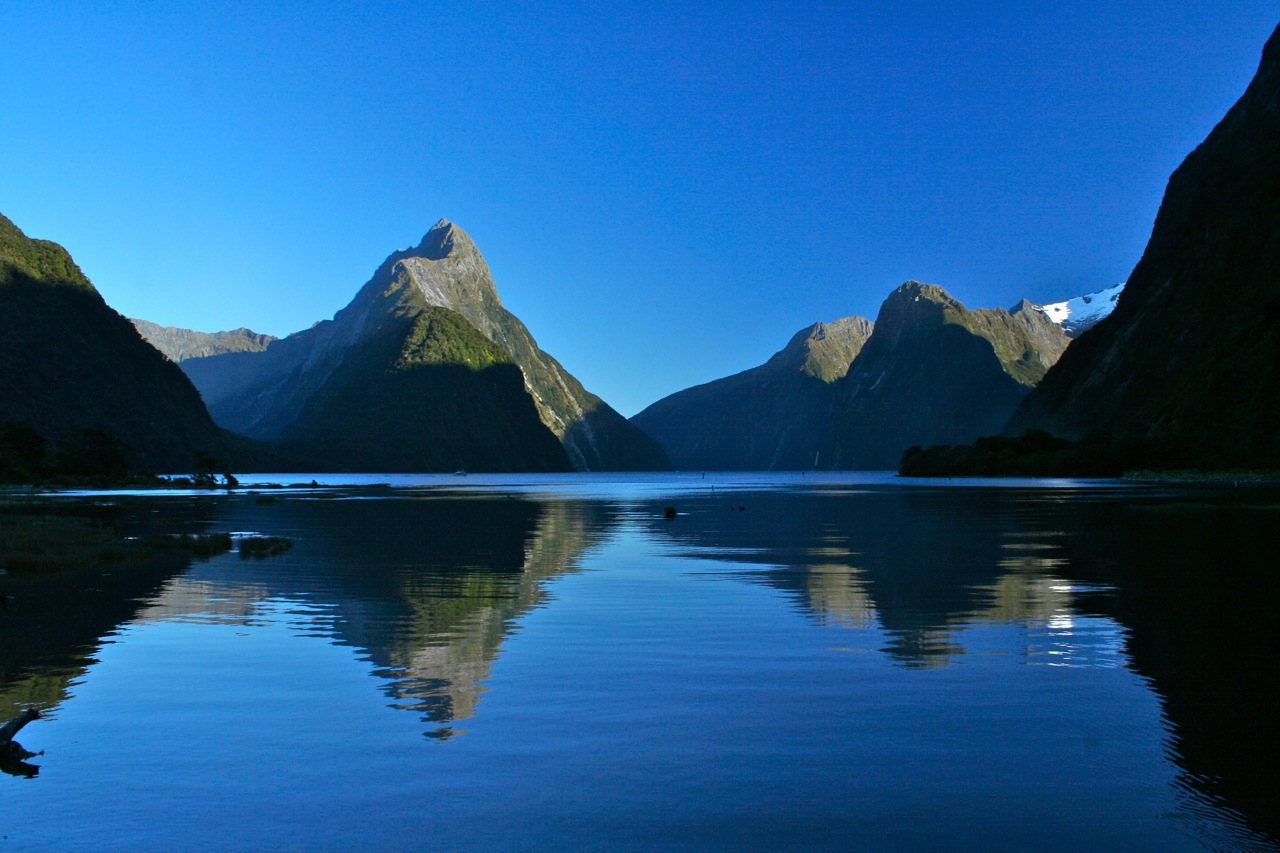 This a good place to vistit when you come to NewZealand
2. Waitomo Glowworm Caves
The Waitomo Glowworm Caves attraction is a cave at Waitomo on the North Island of New Zealand. It is known for its population of Arachnocampa luminosa, a glowworm species found exclusively in New Zealand. This cave is part of the Waitomo Caves system that includes the Ruakuri Cave and the Aranui Cave.The attraction has a modern visitor centre at the entrance, largely designed in wood. There are organized tours that include a boat ride under the glowworms.
NewZealand points of interest
3. Putangirua Pinnacles
The Putangirua Pinnacles (also known colloquially simply as The Pinnacles) are a geological formation and one of New Zealand's best examples of badlands erosion.They consist of a large number of earth pillars or hoodoos located at the head of a valley in the Aorangi Ranges, on the North Island of New Zealand, in the Wairarapa region.
There are  The 3 most Beautiful Landscapes in NewZealand which I want to tell you. There are some spectacular landscape for the person who like travelling and taking photo. Please follow us to update the latest information every day !